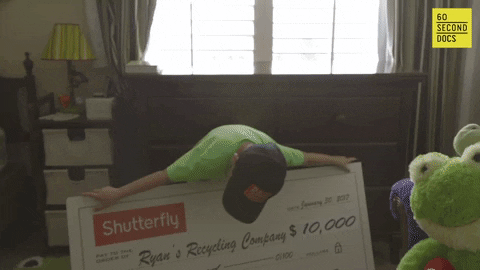 This week in Special Collections I stumbled across something quite interesting while working on a refoldering project. Refoldering is when we receive acquisitions — in this case from the Georgia College Alumni Association — and have to go through every document to put them into new archival folders in order to ensure the collections longevity. It's monotonous work, but this ensures that the items aren't housed in acidic environments that can damage them over time.
During this "insanely fun" process, I found an uncashed check in the amount of $1850 that was written to the Alumni Association in the 1970s 😲.
I have so many questions questions surrounding this mysterious check…
How did the check go unnoticed for so long? Its been nearly 4 decades!
Did the check writer ever realize nearly $2,000 never left his/her's bank account?
Did the Alumni Association ever receive a new check regarding the generous donation?
Interestingly enough, it's not outside of the norm for us to come across bizarre or out of the ordinary artifacts. From autopsies, to an exiting college presidents welcome address to her new institution, to even lost marriage certificates, Special Collections is the place for rare and peculiar finds.
As for what has happened to the puzzling check, we are returning it to the original recipient. It shall be arriving at the Alumni Associations office shortly!